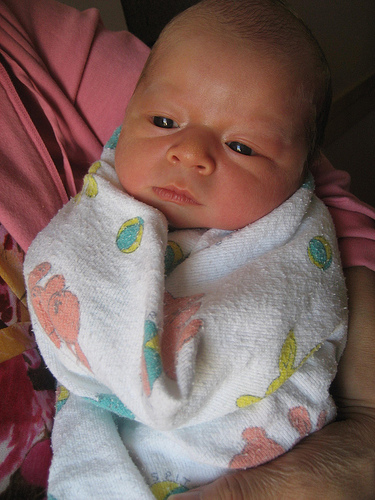 Feeling the financial pinch? A Belgian couple was apparently feeling it too last July when they sold their dear "Baby J" on the internet and made a tidy sum. Apparently raising two children was too large of a financial burden and the next logical step was to go to the home computer, no doubt next to a large entertainment system, and auction off junior.
Unfortunately for the adoptive parents,
Baby J has now been returned to the Belgian authorities
who will decide what to do with him. Listing children for sale online is, shockingly, not in line with international adoption rules and standards. However, the parents (with their changed financial status, probably due to their successful internet sales)
want to get Junior back
(also probably to re-list him, maybe even "Used" babies can be sold). It seems unclear whether it's love, money, or fear of the five to ten year prison sentence that is influencing biological mommy and daddy's decision-process this time.
Regardless, I hope the Dutch couple who have now spent thousands and lost their adopted child used PayPal or at the very least lowered the rating of these Belgians!