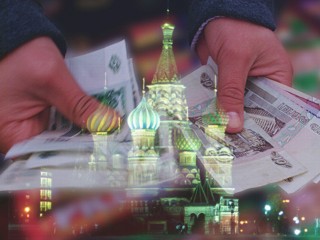 ...and guess who's been naughty this year. I'll give you a hint. The country begins with an R and ends with a sia. Give up? It's Russia. I love this time of year if only for fun ranking systems that make for easy posts. Yes,
Transparency International
examined 22 countries to see to what extent these countries used bribery in overseas business this year. Yes, our beloved Russia ranked #22 -- dead last. Russia is perceived to routinely engage in bribery when doing business abroad.
Congratulations on beating out China this year, Russia!