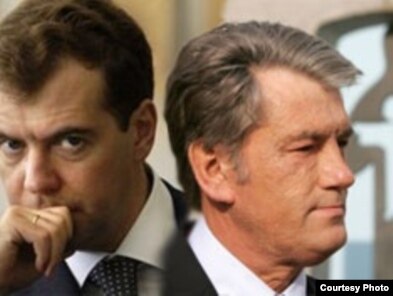 So, outside of the language wars (see previous post), Russia and Ukraine continue to not agree on most other issues.
According to the
Washington Post
today, Russia is intensifying pressure against Ukraine. Recent examples?
- Russia has accused Ukraine of sending troops to Georgia last year to kill Russian soldiers
- Russia claims Ukraine has been disrupting the operations of the Russian fleet in the Ukrainian port of Sevastopol
- and Medvezhonok issued a letter last month that denounced Yushchenko (at least the letter wasn't covered in dioxin)
Meanwhile on September 10, the Ukrainian intelligentsia issued an
open letter
asking for protection Russia. Interesting point, the letter is in Russian.
Shouldn't Russia be focused on ending violence in the Caucasus? And should Ukraine be concerned with actually forming a government that can survive? I'm cool with open rhetoric. I just don't want things to escalate.