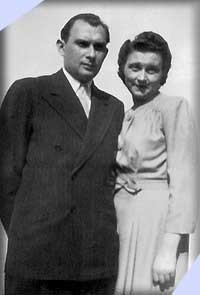 According to the New York Times, Elizaveta Mukasei, a Soviet spy who was half of one of the most famous husband-and-wife duos in the history of espionage, died at age 97 in Moscow on Saturday. He husband died last year at age 101.
"From the 1940s until the late 1970s, Ms. Mukasei worked with her husband, Mikhail, on a string of undercover operations abroad. They used the code names Zephyr, which was Mikhail's, and Elza, which was Elizaveta's, and such was the delicacy of their work that the modern successor to the K.G.B. has yet to disclose the full details of their operations."
One thing is clear: whatever Russia gives it's spies, it should try giving to it's general population. They lived to 97 and 101. He doubled most Russian males' life expectancy. What what?!