Cheers to "Ani" for this story. Also, hoping that the Moscow Times was recently bought out by The Onion. This story is a little ridiculous.
According to the
Moscow Times
, the Russian Justice Ministry recently published an updated and much longer list of extremist materials on the Internet. Among the new materials destroying Russia: Winnie the Pooh wearing a swastika, a self-made template for a future newspaper, comic or other print materials, and a flag with a cross. That's right. Switzerland is destroying Russia. I never bought their "neutrality" cover.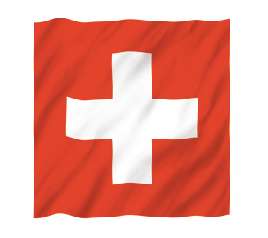 If caught with extremist material, a private individual faces a fine of up to 3,000 rubles ($95) and up to 15 days in jail, while a legal entity could be fined up to 100,000 rubles ($3,150) and closed for up to 90 days. No criminal charges would apply. So look for future posts about people affected by this updated list.