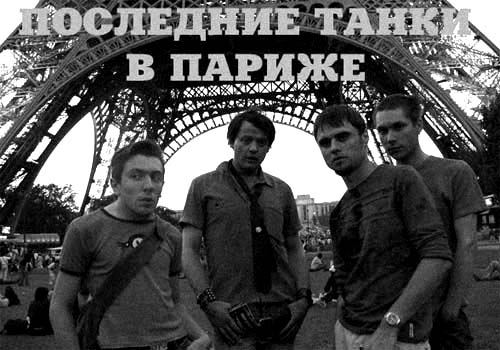 Awesome article from
YahooNews
today about St. Petersburg punk rock band PTVP or "The Last Tanks in Paris."
Lead Singer Nikonov saves much of his venom for LL Cool P (Ladies Love Cool Putin), referring to him as a "pig" in one of his most strident songs. Some lyrics from the band's 2002 hit "FSB Whore," for your enjoyment:
"Don't listen to anything! / He always lies to you! / Putin, Putin, Putin! / A pig will find filth everywhere!"
10 points to the first person you finds this song on YouTube.