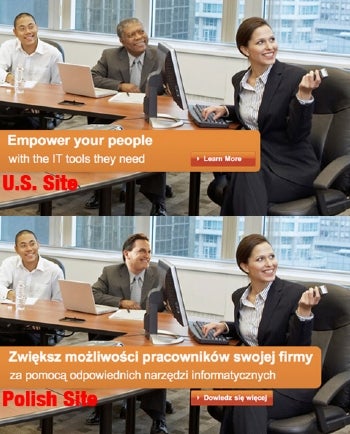 PC World
reports that, "Microsoft apologized Wednesday after a Polish version of the company's ad had a black man's head replaced with the head of a white man."
While you're not going to find the altered image online (the Polish version now shows the image of work-place diversity), you can ponder Microsoft's
painfully bad PhotoShop skills
.
My only question: Will Apple create an app for this on the iPhone?