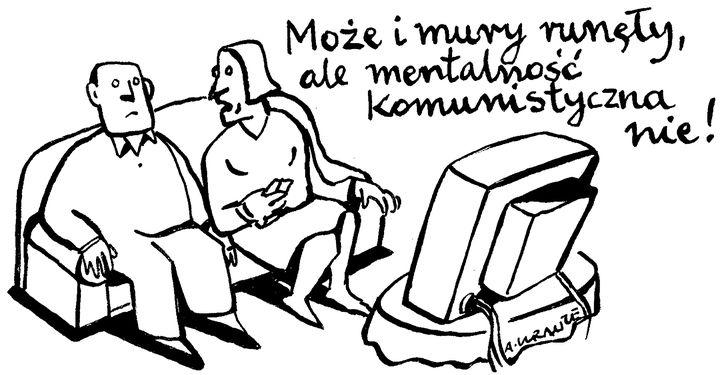 Trans: Maybe the walls fell, but the communist mentality did not.
I'd like to somewhat belatedly congratulate Poland on its 20th anniversary of the first semi-free elections in Poland. The true culmination of the Solidarity movement, the pacted transition, democracy on the march, a lot to celebrate. How did the leadership in Poland celebrate? As divided as possible. The president went to Gdansk, the prime minister invited his Visegrad buddies to Krakow, and Lech Walesa (remember him?) gave a speech in Warsaw. So much for the concept of Solidarity. And the ironic reason for this geographic split is that the Solidarity trade union was planning a strike in Gdansk and the prime minister didn't want to be embarrassed in front of his friends.
In all seriousness, it is a momentous occasion and an anniversary for a dramatic event which is often overlooked in US and West European history because of
a little thing that happened in China
that very same day. But with these elections, the Soviet satellite system began to crumble, later leading to more PR-friendly events, such as walls tumbling down.
Sto lat!