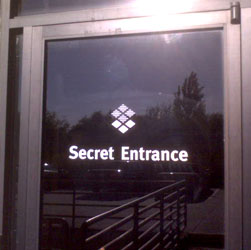 This is the point where we go off the map onto uncharted territory. The Serbs are
burning Russian flags
in Belgrade, elephants in the Sofia Zoo are huddled up to a space heater, and Bulgaria's government has asked the EU for $535.7 million to build new pipelines to Greece and Romania.
Unfortunetly, the EU and Swiss governments have already determined that
Bulgaria is too corrupt
to spend other people's money. Thus, we are witnessing the birth of a new conflict between 1) the EU's drive to limit dependence on Russian energy and 2) a desire to keep official funds from being, shall we say, "repurposed" by Bulgarian officials.
It is hard to determine how all of this will play out. But the smart money says the Bulgarians may just have found the
secret backdoor
into new EU funding. The Serbs, meanwhile, will just have to heat thier homes with all the Russian flags left from Medvedev's last visit.