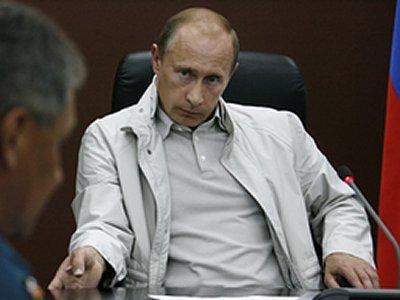 Leopolis sends along this absolutely priceless Putin-ism. At the World Economic Forum in Davos, Putin offered the opening keynote. That's when Dell Computer founder Michael Dell figured it was a great time to ask a question about helping Russia's IT sector.
Bad idea
.
Dell asked, asked "How can we help" you with your country's IT infrastructure? Putin immediately rebuffed the PC company's founder. "We don't need your help. We are not invalids. We don't have limited mental capacity."
Seriously, "limited mental capacity"?

If anything, this is a great argument in favor of a free press in Russia. When the only people who ever get to ask Putin an unscripted question have just been forcefed three grams of polonium, the poor guy doesn't get much practice answering real questions from the public.
Either that, or Putin has also been forced to deal with Dell's customer services reps in India. In that case, his comments are entirely justified.