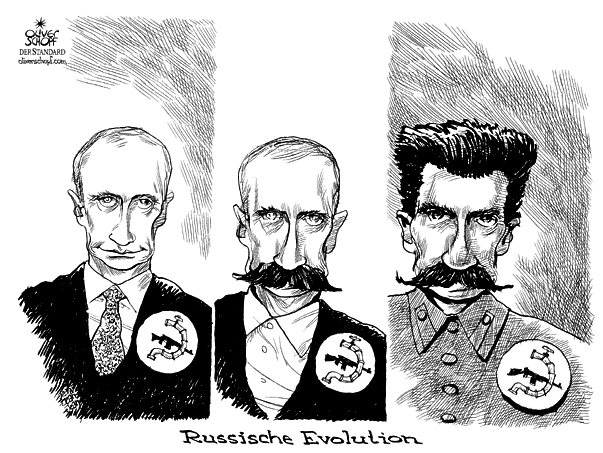 God damn it, Russia. What now? I'm not going to say this is the zaniest thing you've done in recent history. I think everyone is pretty aware of my issues with that stunt where you laid claim to the Arctic, but really? Really?
YahooNews: Russian President Dmitry Medvedev could resign from his post in 2009 to pave the way for Vladimir Putin to return to the Kremlin, Vedomosti newspaper reported on Thursday, citing an unidentified source close to the Kremlin.
Medvedev Wednesday proposed increasing the presidential term to six years from four years, a step the newspaper said was part of a plan drawn up by Vladislav Surkov, who serves as Medvedev's first deputy chief of staff.
Under the plan, Medvedev could implement changes to the constitution and unpopular social reforms "so that Putin could return to the Kremlin for a longer period," the newspaper said.
"Under this scenario Medvedev could resign early citing changes to the constitution and then presidential elections could take place in 2009," the newspaper said, citing the unidentified source close to the Kremlinl.
The paper said Putin, who is currently prime minister, could then rule for two six year terms, so from 2009 to 2021.