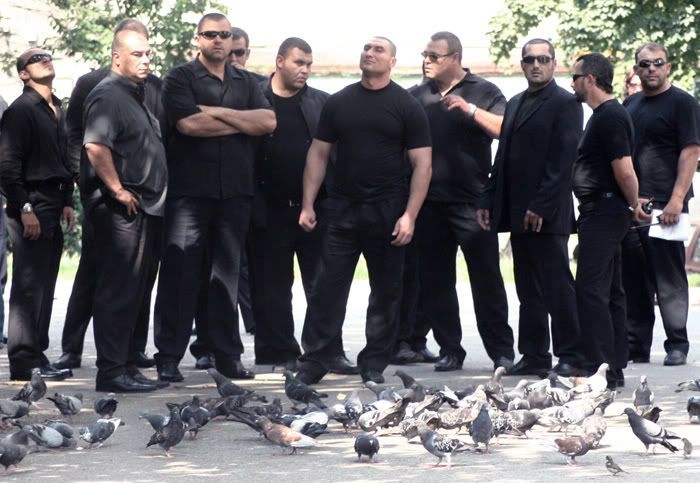 Igor sends along this story from Bulgaria's never-ending
mob wars
.
"In the past five years, Bulgaria has weathered machine gun assassinations and inventive daylight attacks. Hitmen disguised themselves as drunks and Orthodox priests (not pictured.)"

He writes: I found that strange, because I always thought East Euro mobsters were very religious and wore huge wooden crosses while they put people in wood chippers (all right, that's from Fargo, but i'm sure it happened in Eastern Europe more than we know). Is atheism spreading rapidly in mafia circles?
Also, we note the NYTimes is a bit noobish when it writes, "By almost any measure, Bulgaria is the most corrupt country in the 27-member European Union." The Bulgarians are corrupt, for sure. However, successive governments have orchestrated a series of high-profile anti-corruption campaigns. This only serves to increase perceptions of corruption. See Romania for how to best go about the problem.
What corruption problem?
Exactly.