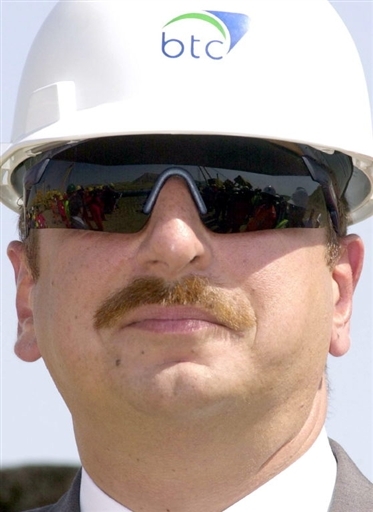 Life for President Aliyev jr. has been going pretty well.
For starters, Azerbaijan announced that oil exports for January – April were up 37.8%. This prompted Aliyev to boast of a
20% increase
in total oil production for 2008.
What's more, the inflow of oil riches allowed the government to claim it created a whopping 650,000 new jobs last year -- a key part of Aliyev's re-election campaign.
Unfortunately for the government, its own numbers don't add up.
As
Eurasianet
notes, over the last five years, "only 154,000 individuals have been registered to pay into the social insurance system." So
someone
has been lying.
"If there are so many new jobs, why don't they increase my retirement pension?" said one retieree.
Back at the Ministry of Economic Development, Spokesperson Abbas Aliyev (relation?) claims that there is a perfectly reasonable explanation: "A certain number of employed people conceal their employment to avoid paying social insurance fees."
Well, at least 496,000 certain someones. Azeris, it seems, don't take kindly to paying their taxes. Why should they? Oil is $125-ish and the government will just pump more. It's worked thus far, how could the scheme fail?