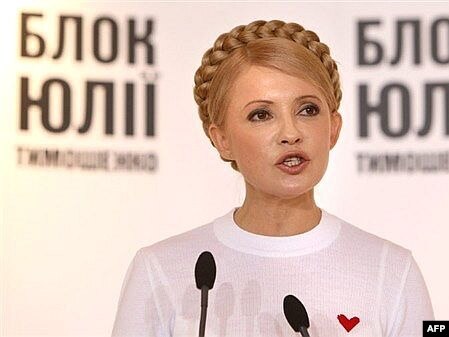 The magic braids of democacy give her an edge.
RFE/RL
: "Tymoshenko's bloc so far holds 33.5 percent of the vote with just over half the votes counted. Yanukovych's pro-Russia party is close behind with 30.5 percent, while the Our Ukraine-People's Self-Defense party of President Viktor Yushchenko is trailing in third with just 15.7 percent."
Always quoteworthy, Yanukovych opined, "We are the winners of these elections."
Awwwe.