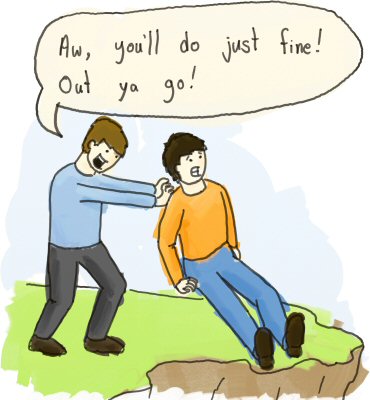 So here's a tricky case highlighted in yesterday's
Baltimore Sun
.
Four years ago, Mark Denisyuk broke into an apartment in Harford County, Maryland (a great rurual county that has been fighting suburban sprawl for quite sometime, just saying). He fought with the occupants who threw him out and, when police arrived, he was standing outside, drunk, with slurred speech, his shirt and face bloodied. A judge later noted, "He had no realistic defense."
It became clear to Mark that since he is not a US citizen, his conviction meant deportation. So he fought the case. It was re-examined, but the conviction held. And now Mark must be deported. But where to?
Though not a US Citizen, Mark has lived in Harford County since the age of 14, graduated from a local high school and speaks fluent and colloquial English. The Maryland Court of Special Appeals says he is a citizen of Latvia. But Denisyuk was born in 1975 when Latvia was part of the Soviet Union. Moreover, he came to the United States in 1989, two years before Latvia gained independence. And, Mark has no Latvian birth certificate, but oddly enough, he does have one from Kenya, just kidding...
So what to do with Mark? Let's keep an eye on this one. I'd like to see if precedence is set for how to deport someone to a state that no longer exists.